Band and Guard Parents Meetings
The next parents meeting is on Monday, October 9 at 7:00pm in the Lake Howell High School Band Room
The mandatory registration deadline for the 2023-2024 season has passed.
If you have not yet registered your student, please email info@lhband.org to coordinate a time to complete registration.
Registration forms are available at the link above for you to complete in advance. Printed copies can be provided if necessary.
Make sure you have your student(s) sign Form F and G.
Do not sign form E without a notary present.  A notary will be available when you schedule a registration time.
The Lake Howell High School Band Boosters Association, Inc. (LHHSBBA) is a 501(c)(3) non-profit organization comprised of parents of the Lake Howell Band members.  The goal of the LHHSBBA is to provide financial and moral support to the band program through a variety of activities.
The Band Boosters provide support in many ways, ranging from fund-raising activities and organizing events, to chaperoning football game performances, competitions, and field-trips.
Members of the Band Boosters Association work directly with Jose Eslava, Director of Bands, to offer exceptional opportunities to our children.
All parents are encouraged to attend monthly band parent meetings.  These meetings provide information about band activities as well as an open forum for parents to voice concerns or opinions regarding the band program.
Contact the LHHSBBA by emailing: info@lhband.org
The Lake Howell High School Band Program is dependent upon raising funds and resources beyond what is provided by the school district in the base educational budget.  These funds help defray the costs of operating the band program, which includes but is not limited to: music, drill, instructors, equipment, and transportation.  
All fundraising activities are organized by the LHHSBBA. All donations for the band program are made to the LHBBA and are tax deductible. 
The LHHSBBA uses PayPal to process electronic donations in a safe and secure manner. Click the button below to donate via PayPal: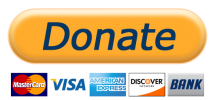 You can support the Lake Howell High School Band Program every time you shop on Amazon with AmazonSmile.
Click on the button below to set the LHBBA as your supported charity.  When you shop at smile.amazon.com or in the Amazon Mobile App with AmazonSmile enabled, Amazon will donate to the LHBBA.
Remember, you must shop at smile.amazon.com or have AmazonSmile enabled in the Amazon Mobile App for your purchase to qualify.
To make a donation by mail, send check or money order made out to LHBBA to:
LHHSBBA
PO BOX 598
GOLDENROD, FL 32733-0598